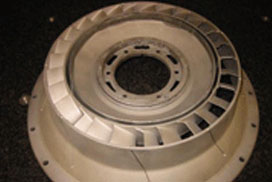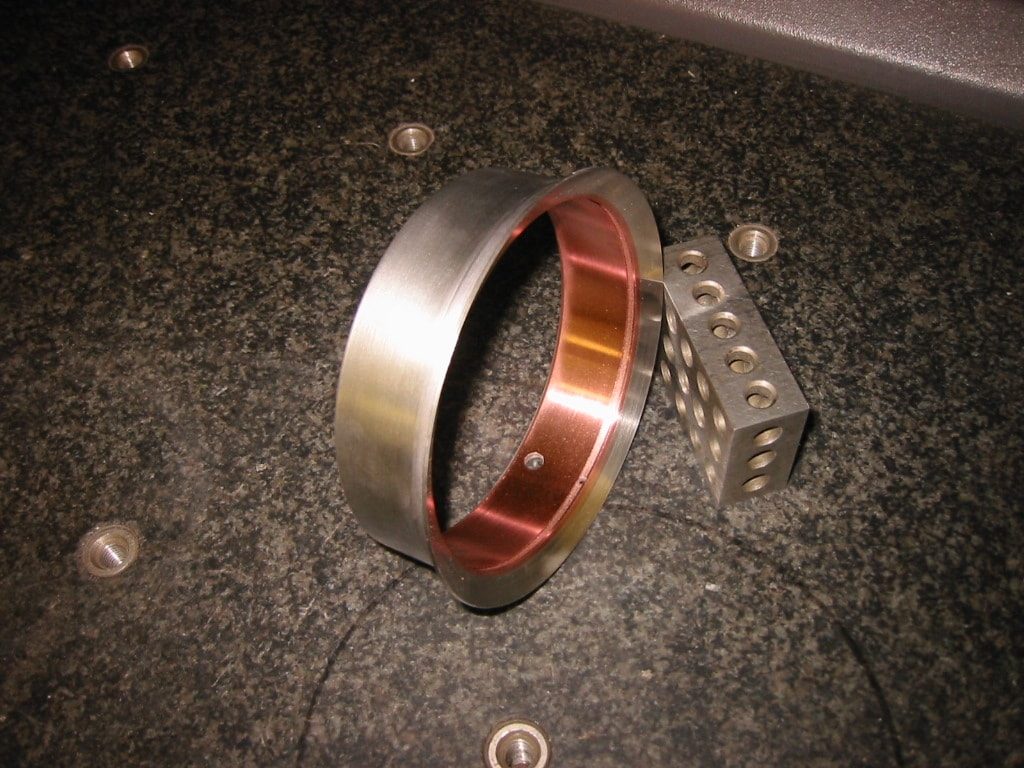 Industrial turbines go through a lot of abuse. This results in the need for turbine repair or a complete overhaul. From re-tipping blades to airfoil and dimensional restoration of the turbine nozzle, AERO Component Repair, LLC™ can take care of Industrial turbine repair in-house.
The Industrial turbine repair process begins with a thorough visual and dimensional inspection. After cleaning, fluorescent penetrant or magnetic fluorescent particle inspections follow, as applicable. The parts then proceed to the Hand Finishing Department so defects can be prepped for welding.
After the defects are welded, they are sent back to the Hand Finishing Department for the restoration of contour, dimension, and surface finishing.
Many parts are machined in the last step of the Industrial turbine repair process to restore dimensions and concentricity. In some cases, a final heat treatment or diffusion coating may be required. The part must pass NDT certification. A final mechanical dimensional inspection is done using a coordinate measuring machine.
Our industrial turbine component repair covers:
Turbine nozzles
Airfoil contour restoration, crack repair, and FOD and pits on the entire part
Machine gas path diameters to concentricity and size
Restoration of airfoil/gas path protective coating
Other needed repairs, such as center hub replacement, fluoride ion cleaning and brazing, and airfoil insert installation
 Turbine air/oil seals
Visual and dimensional inspection
Pre-machine to remove worn bearing material
Flame spray to restore bearing material
Machine to allow post-assembling machining to final size
Restore holes and oil groove
Final inspection and cleaning
Inner and outer combustion liners
Crack and defect welding and repair
Thickness restoration after fretting wear
Restoration of geometry, thickness, and dilution hole diameter
Baffle geometry and cooling hole restoration
Part contour restoration and fitting with mating parts
Perform NDT and final inspection
Turbine blades
Inspection of fluorescent penetrant
Removal of damaged material
Weld to restore tip length
Hand-finish to restore geometry and contour
Age, stress relief, restore protective coating when needed
Clean and polish when needed
Turbine nozzle segments
Restore airfoil contours
Repair cracks, FOD, and pits
Replace or restore Stage 1 Cooling Grommets when needed
Heat treat as required
Flame sprayed coating restoration when needed
Additional repairs, such as installation of airfoil inserts and fluoride ion cleaning and brazing
Airfoil/gas path protective coating restoration
Machinery
The following is an overview of our equipment and process:
Equipment:
9 Lathes
1 HAAS CNC Lathe
7 Milling Machines
1 Milltronics CNC Vertical Machining Center
2 Surface, 1 Cylindrical Grinders
1 Shot PEEN Machine
4 Abrasive Blast Machines
1 Eutectic Flame Spray System
3 High-Temperature Heat Treat Furnaces
3GTAW and 2 MTAW
2 Fluorescent Penetrant Systems
Magnaglo System 54" Length Capability
Cordax Coordinate Measuring Machine
Process:
Calibration to NIST
NDT Certified to level II ASNT SNT-TC-1A
Electrolytic Plating Available
Welders Certified to AWS D17.1
Brush Plating Capability In-House
High-Temperature Diffusion Coatings In-House
All Tooling Built In-House
Industries
Our industrial turbine component repair is ideal for equipment used in the aerospace industry, oil and gas industry, and ground transportation industry. You have to have reliable equipment. When that equipment has an issue, you need it to be repaired or restored in the most efficient and cost-effective way possible.