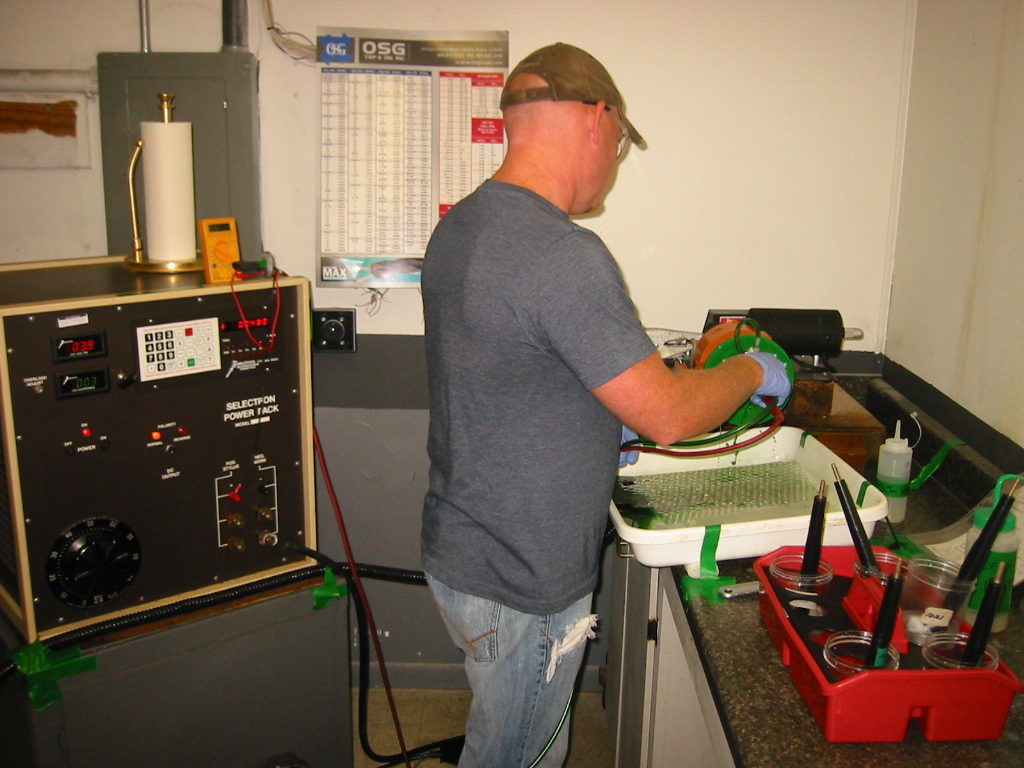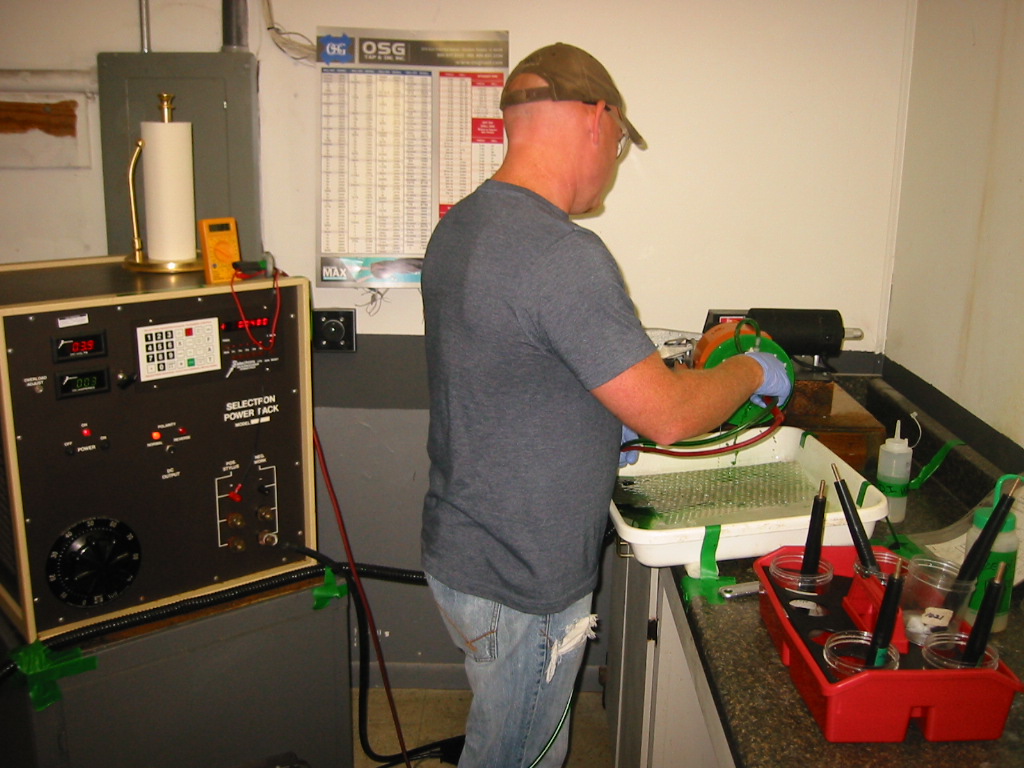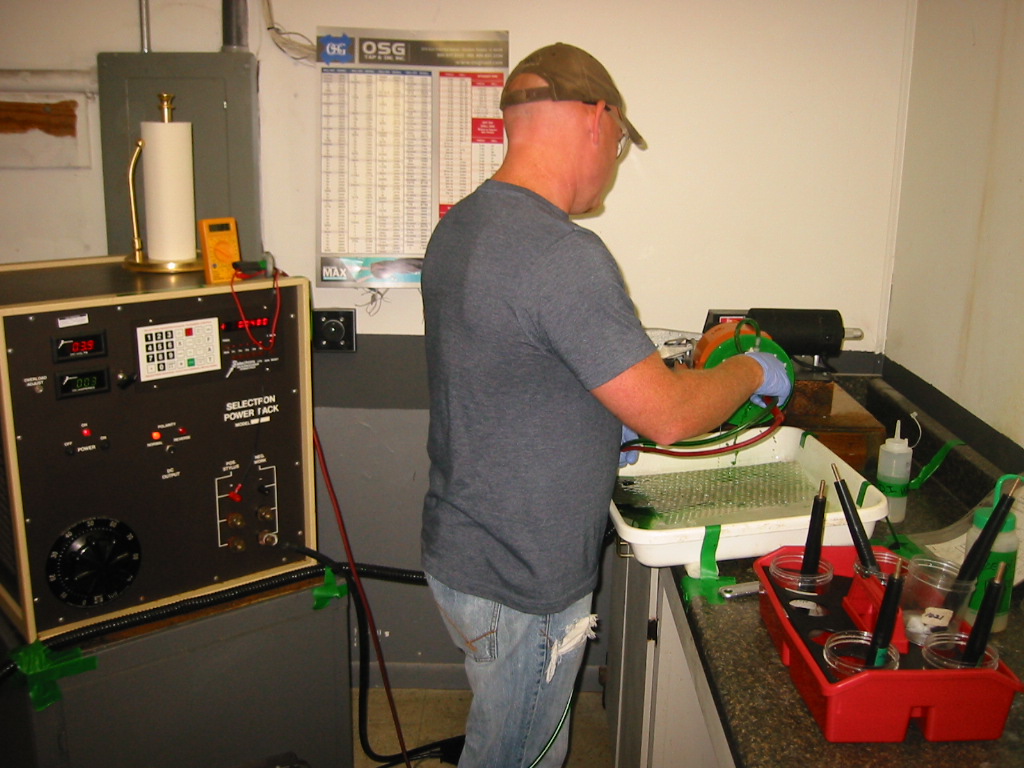 We repair parts for our customers. In doing so, we must have a procedure or process. Sometimes that process is dictated by the customer and/or specifications. Sometimes we must assemble a process to do the work that comes from a combination of our experience, the customer, specifications and other known processes. Once we have a process to do the work, we may test the process with a first article or prototype to ensure the proper results will be obtained from our efforts in production. We assemble a series of operations to yield the desired end result.
Our typical market segments for process definition and assembly include commercial flight turbine engine components, industrial turbine engine components, and various non-turbine engine industrial markets. Our product markets include Pratt & Whitney PT6A™; Solar Centaur™; Saturn™; Taurus™; Mars™; and various blowers, pumps, and other industrial applications including locomotive turbocharger scrolls.
Process Definition / Assembly and Repair Capabilities
There are a number of ways you can repair parts. Some are technically shaky and some are more relevant methods. We have a wider knowledge due to our experience in the aircraft markets to define and assemble repair processes that are more applicable to the parts we are asked to repair.
We have the experience and knowledge to heat treat, apply coatings, weld, braze, plate, and do what is necessary to create a durable part.
Our process definition and assembly capabilities are as follows:
Calibration to NIST
NDT certified to Level II ASNT SNT-TC-1A
Electrolytic plating available
All Tooling Built In-House
Welders certified to AWS D17.1
In-house high-temperature diffusion coatings
In-house brush plating capability
Brazing using a torch and atmosphere furnace
Flame spraying
Full machine shop
Cylindrical and surface grinding
Shot peening using glass and steel beads
FPI and MPI non-destructive testing
Welding that includes GTAW, MTAW, puddle weld, resistance, and Oxyacetylene
Hand-finishing
Our Auxiliary Processes
Our auxiliary processes are very precise, as we use state-of-the-art equipment and a lot of experience. Any of the following can be part of a repair process:
1 shot peen cabinet
4 abrasive blasting machines
1 glass bead blast/peen machine
Heat treating – 3 2,100°F furnaces with capacity to 24x24x48 inches
Paint booth; Alseal and Ceral coatings
8,000-pound capacity forklift and other material handling equipment
Sifco brush plating to 300 Amps
Other metalworking equipment and skills available
A single process may involve different steps, depending on the part. Whether we have repaired a part before or this is the first time, we can discuss the repair process and work out the most efficient method for you and your needs. The goal is a technically correct part that gives you the longevity and serviceability you want.
Non-Destructive Testing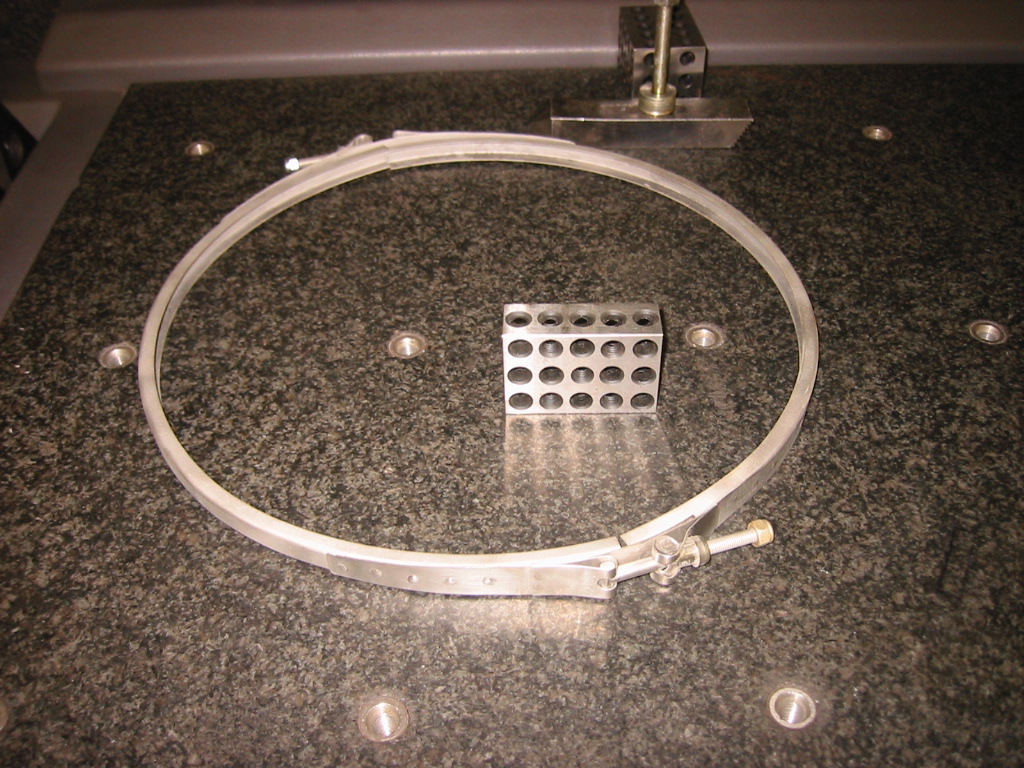 Non-destructive testing (NDT) is a part of the repair process. We offer liquid penetrant inspection (LPI) at a couple different levels of sensitivity using post-emulsifiable penetrant. We do magnetic particle inspections (MPI) or magnaglo.
Our NDT process ensures the part is sound before it is put back into service. If you have a part that you simply want to have tested, you can bring the part to us and we will use our NDT methods to ensure the part is up to par. We can also dimensionally inspect your parts.
Welding & Machining
Our welding capabilities allow us to manufacture and replace a broken part when needed. It's important for us to know what the base material is so we can use the right material and a suitable weld wire. We can heat treat a part, restore the metallurgy, and perform other tasks that will lead to the best repair. Our goal is to give you great service and to bring a lot of value to the table.